May 15, 2023: From NACD today!
---
Good afternoon –
NACD's 2022 Annual Report has arrived! Click the cover below to begin browsing the latest publication from the National Association of Conservation Districts.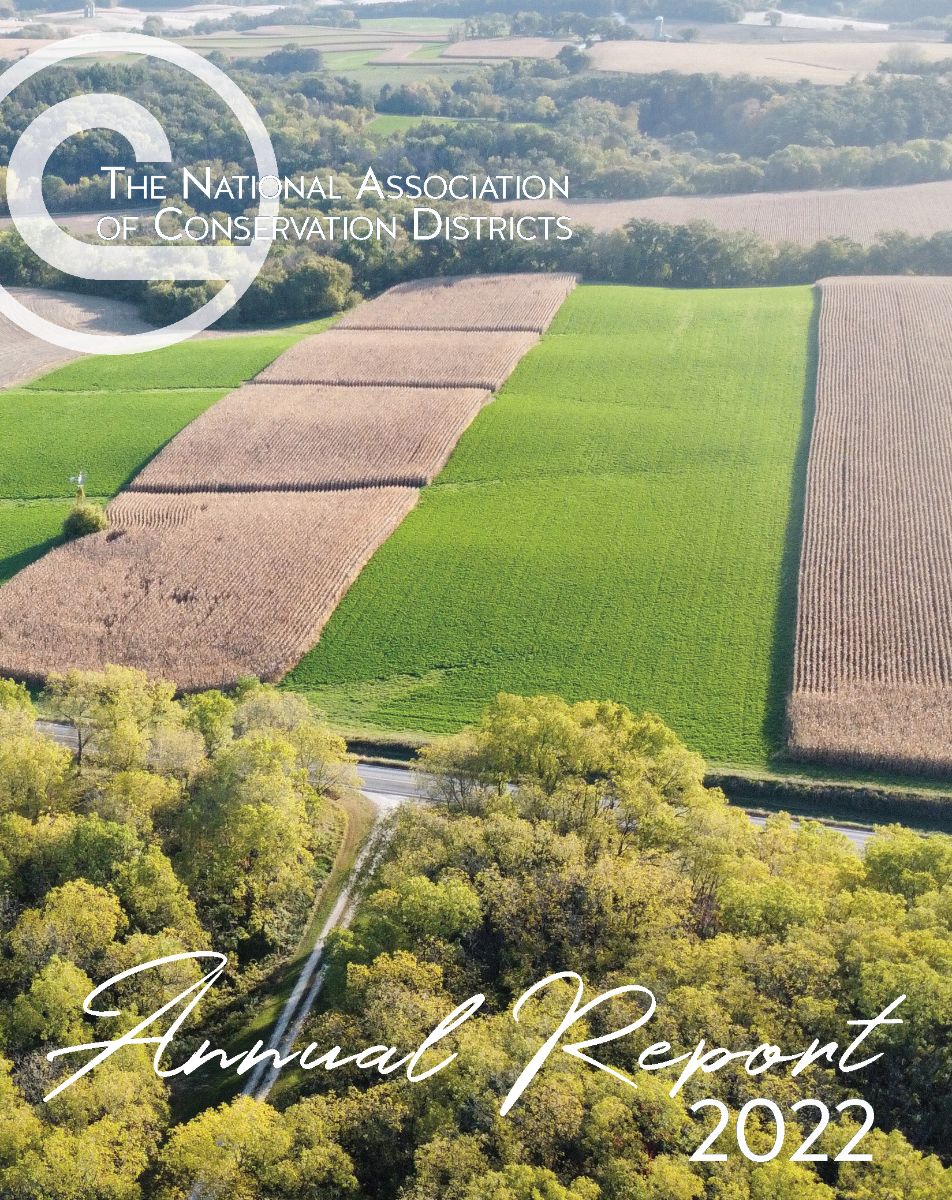 This past year, NACD, conservation districts, state + territory associations, and conservation officials across the U.S. continued to deliver natural resource and conservation management for working lands everywhere. In this edition of the Annual Report you'll find updates on:
NACD's 2022 finances,
Friends of NACD District Grants Program 2023 recipients,
NACD's Technical Assistance grant program,
Activities across NACD's seven regions,
Diversity, Equity, and Inclusion efforts,
And more!
You'll also read about how conservation districts are continuing to champion locally-led conservation in their communities, including:
A Clark County Soil and Water Conservation District project funded through the Friends of NACD Grant to build partnerships and raise invasive species awareness in the community;
The Northern Rhode Island Conservation District's Urban Growers Leadership Program, a bilingual training program geared towards supporting the diverse beginning farmers and growers in the surrounding urban communities;
A program between the Elkhart County Soil and Water Conservation District and the Indiana Department of Environmental Management to get more local dollars allocated to fund conservation;
And more!
On behalf of all of us at NACD, we are proud to be your national voice and look forward to the great work we will accomplish together in 2023.
To download a copy of this edition while you're viewing the report online, please click the cloud icon in the lower right-hand corner.
A print copy of the 2022 Annual Report will be mailed to all conservation districts, state and territory associations, Friends of NACD, donors, sponsors, and members of NACD's Board of Directors in the coming weeks.
Read about our sister organization, the National Conservation Foundation (NCF) in their corresponding annual report, available on the NCF website or by clicking the cover to the right.
Visit NACD's publications to learn more about the work we've accomplished in the past year, and please let us know if you have any questions or comments about this edition.
Thank you,
Jeremy Peters
NACD CEO